Age Verification Solutions for Businesses
At AgeChecked we offer a variety of online age verification solutions for businesses.  We can accommodate large or small businesses – and our solutions are flexible and scalable to meet your requirements. 
Batch Upload
This simple method of age verification allows you to upload customer details in csv format via our secure client portal.
You will receive a list of results that will display whether or not the customer has passed the age verification process.
Easy-to-use solution

Quick to set-up

High match rates for customers
Client API
This seamless online age verification solution runs in the background as the customer enters their details at registration/check out. AgeChecked will verify that the customer is legally old enough to make the purchase.
This offers a smooth user experience, as the customer doesn't need to input any further information.
Background checks doesn't affect the user experience

Little input required from the customer, meaning more matches

Easy to integrate
Consumer Gateway
With this age check solution – there will be a pop-up verification that will be triggered during your customers journey on site. It only takes seconds to get the results – which increases the likelihood of them staying onsite and completing the purchase.
The pop-up provides a smooth user journey


They are far more likely to complete their purchase

A fast solution, taking seconds to get the results
Secondary Check
When using the Batch Upload or Client API solutions, if we are unable to verify that the customer is over 18, we are able to present a Secondary Check, allowing the customer to then choose from a selected range of verification options.
Offers an increased opportunity to verify the customers details

Provides the client a higher match rate on their customers


Light touch solution with little impact on user journey
iDIN – Solution for Netherlands
In the Netherlands, 97% of all customers use online banking and because of this large reach and availability, iDIN is the most popular method of electronic identification.
iDIN offers a convenience for the end-user in its ease of use, simply by selecting which bank they are with, giving an instant verification that they are over required legal age.
Match rates exceeding 90%

Uses the trusted and secure credentials of the banks


More verified customers passed through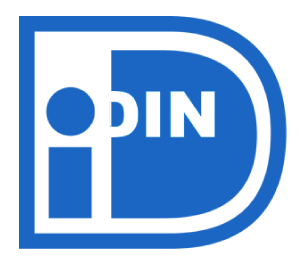 Age Verification Solution for Germany

The recent breakthrough in Germany regarding online gambling has resulted in additional KYC expectations. Our software makes this process seamless and helps you stay on the right side of the law.
Verify against Germany national data sets.
Onboard customers quickly and effectively
High capacity, robust age verification