AgeChecked App
BY BLUBOLT & AGECHECKED
AgeChecked App
BY BLUBOLT & AGECHECKED
Simple, secure & compliant Shopify age verification solution.
The AgeChecked Shopify age verification solution is the first that brings a truly compliant product to Shopify stores selling age-restricted products such as alcohol, knives or vaping products.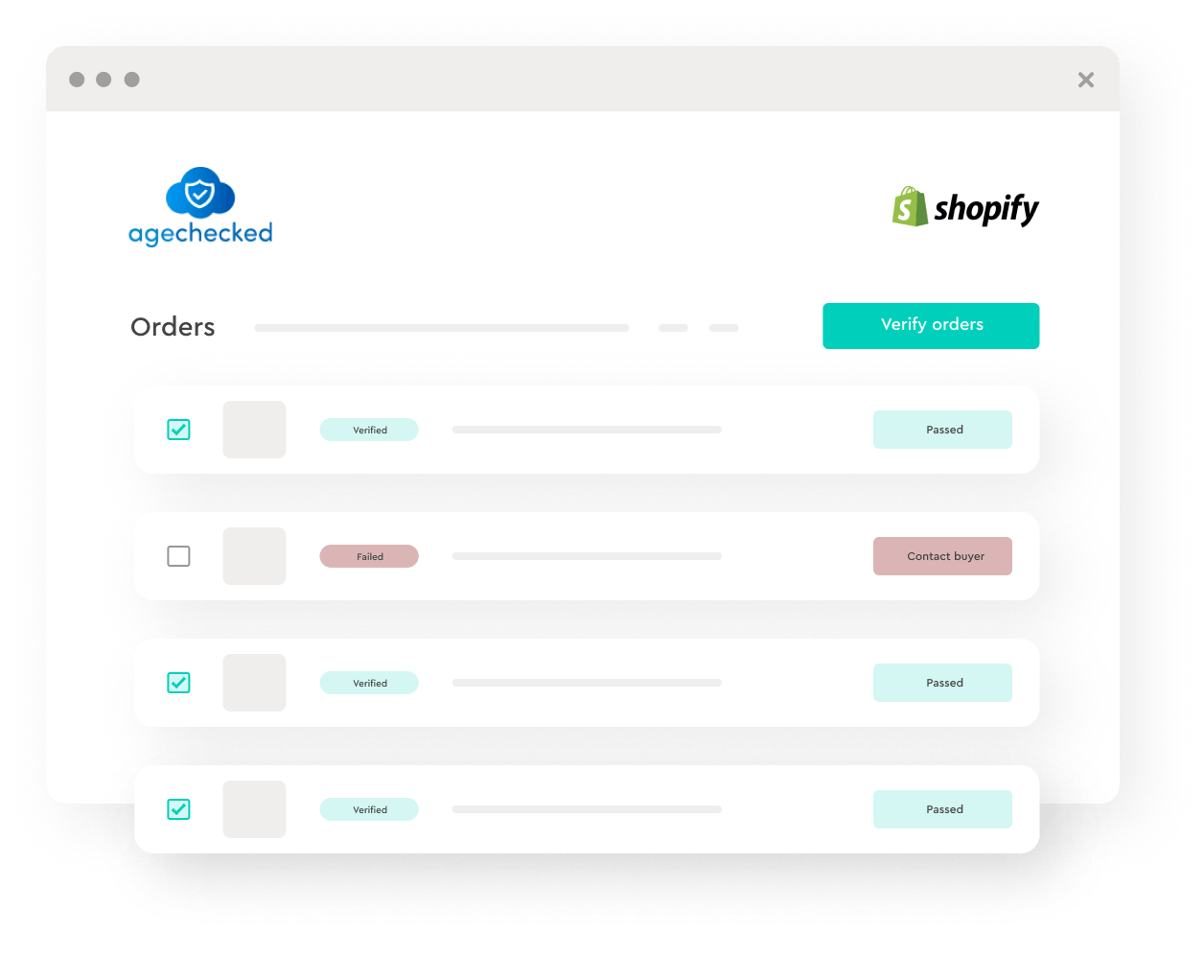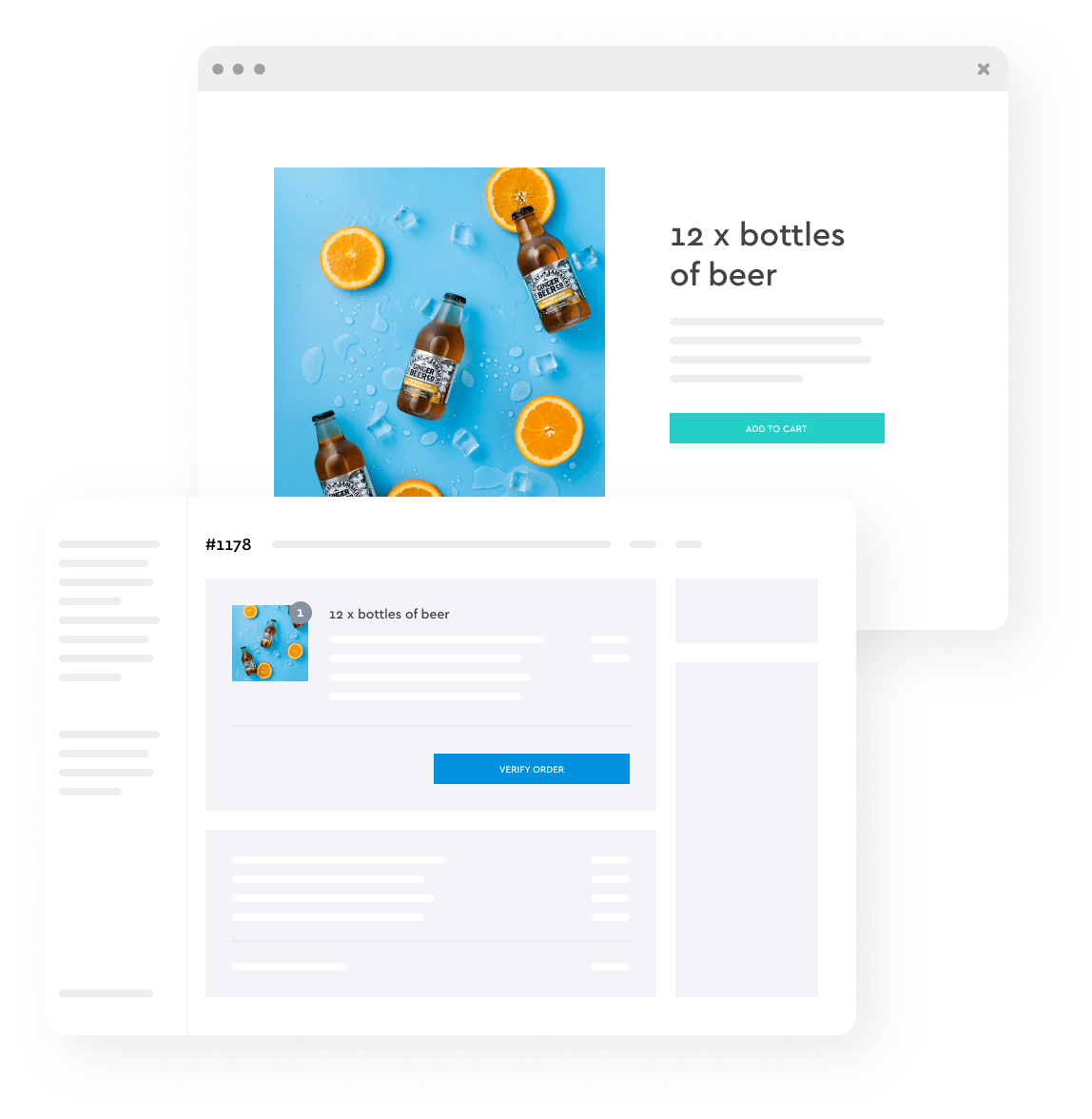 WHO IT'S FOR
If you're using Shopify already, the AgeChecked app is perfect if you:
SEAMLESS AGE VERIFICATION
It's really simple. This is how it works.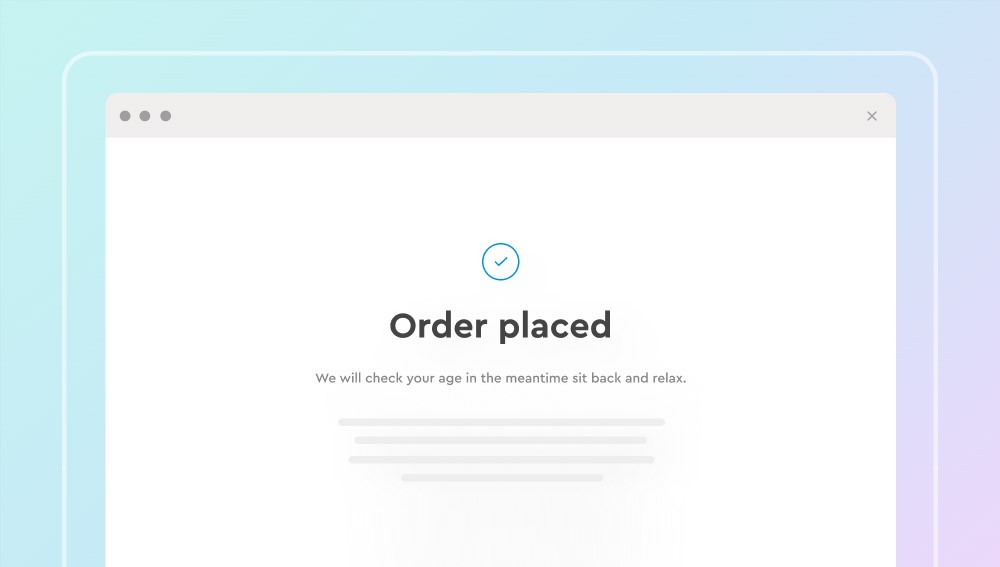 1. Your customer places an order.
Once they've chosen their products to purchase, they proceed through the checkout, enter their address and billing details, and complete their order. At no point do they need to enter in their age.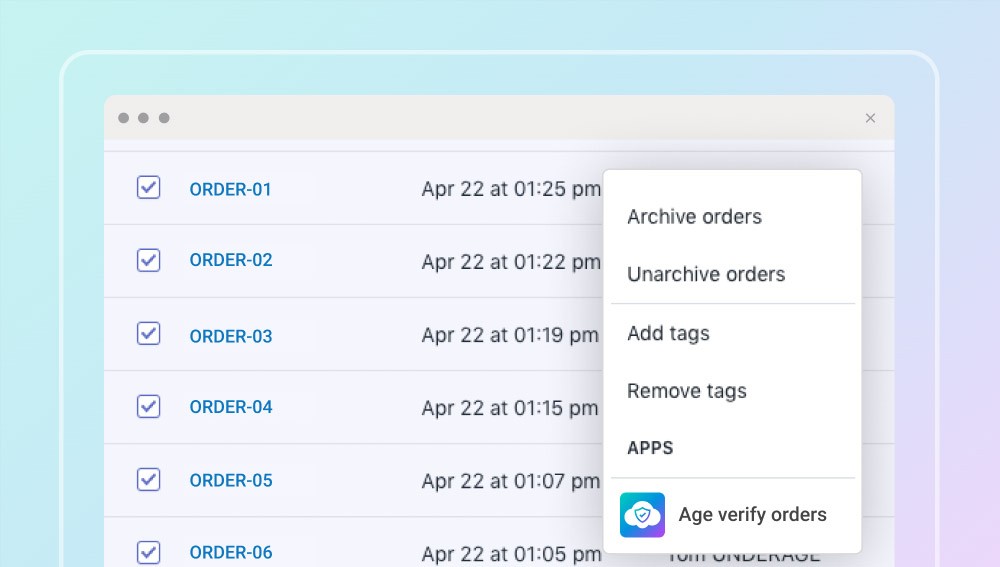 2. Select the orders you want to verify
Within your Shopify orders area, select the orders that you want to verify, either in bulk or one at a time. If you're using the 'pro' version of the app, it will automatically select new orders to process.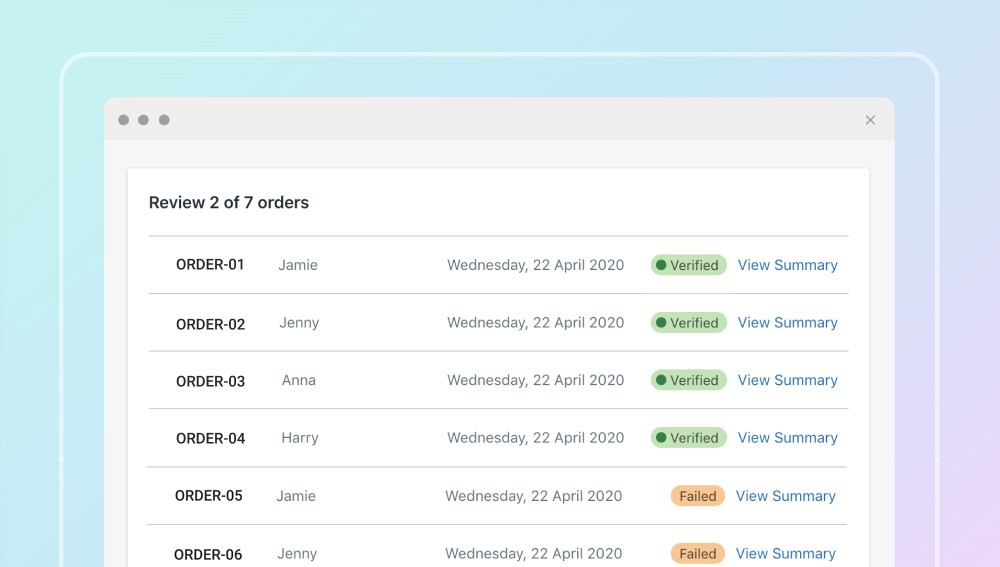 3. We'll quickly run the age verification
The AgeChecked app will then work in the background to run age verifications against each order and customer you have selected. The app checks a variety of sources and then shows you the results.
4. See the details and process your orders.
You'll see which customers have passed or failed the age verification and you can then either ship the order or follow up with them. You can also drill into more detail if you need to.
PRICING
How pricing works.
BASIC
FREE
Pay for only what you need with credit packs
Select & verify orders in bulk
Rapidly see which orders pass or fail
No charges for returning customers
PLUS
$99.99 / month
All the features of the Basic Plan
For merchants using Shopify Plus
Integrates with Shopify Flow
Automate workflows such as failed verifications
Simply top-up your credits when you need to:
100 CREDITS
$45
$0.45 per credit
250 CREDITS
$100
$0.40 per credit
500 CREDITS
$170
$0.34 per credit
1000 CREDITS
$300
$0.30 per credit