German Sales Manager – Helmut Dünninger
German Sales Manger, Helmut Dünninger answers questions about his new role at AgeChecked and how we can support businesses comply with the new German Gambling Regulations.
Tell us a bit more about your role as German Sales Manager at AgeChecked 
Germany is a very important and strategic market for us. Therefore, a dedicated Sales Manager was required to represent AgeChecked in Germany across a range of industries and sectors. 
My role is to ensure we understand the needs of the market, and the solutions available to us, so we're delivering the highest possible service to our clients.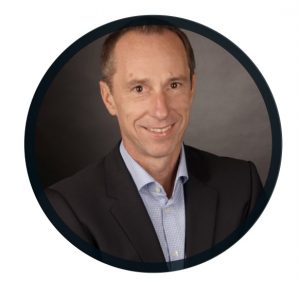 As the German market is a rapidly growing territory for us, I will oversee a number of commercial tasks including Customer Acquisition, Business Development to Account Management. 
Why do you think age verification is so important in the German Market? 
Germany has seen an exceptional growth in online sales for a number of age restricted items and services such as alcohol, e-cigarettes, knives and gambling. It is now imperative that online businesses have a reliable and compliant age verification solution in place to protect their brand. 
We help online retailers, gambling operators or charity events to stay compliant with any new regulatory changes whilst also ensuring that any verification service is frictionless and simple for the end customer. 
What kind of impact do you think the new German gambling regulations will have on the market? 
The new German State Gambling Treaty (GlüStV 2021) and respective regulations clearly focus on youth and player protection as well as fair gaming and transparency.  
Thus, gaming operators who comply with qualitative standards and certain measures have the opportunity to acquire a German online gambling license. This offers the assurance to customers that all legally licensed operators are reputable, safe and fair. 
Germany is the largest gambling market in Europe. The gambling industry expects an exponential growth within the next few years and we will support them to comply with all regulatory changes for player verification and authentication. 
What do you enjoy most about your role? 
Bringing clients on board and helping them to be compliant with the new regulations! 
We're specialists in what we do and we're agile. It means we're in a great position to help solve client problems.  
What kind of skills do you bring to the AgeChecked team? 
I have worked for a number of years in the identification and regulated industries.  I know very well the challenge between great user experience, getting the highest match rates by meeting the regulatory compliance and getting an affordable, fast and secure solution in place.  
I'll make use of our highly skilled experts, easy and frictionless solutions and my expertise to expand our business in Germany.